About Our Site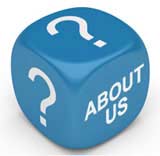 AnimalFreeZone was formed to offer a unique reference point on advice on products made without animal cruelty.
As consumers, it could be said that we have a responsibility to try and shop as ethically as possible. For some people, this may mean buying fair trade products. For others, it might be buying British-only brands. But for many people, buying cruelty-free products that have been developed and produced without testing on animals is of utmost importance.
We found that there was a distinct lack of UK-based information on the web. In light of this we created AnimalFreeZone as a central hub of information relating to the issues surrounding cruelty-free consumerism. Written by people with a particular interest in animal free products, the site has been designed for those considering becoming vegan or vegetarian, as well as those who have already made this lifestyle switch.
AnimalFreeZone is also an excellent resource for those with a general interest in ethical living.
The website is dedicated to giving expert opinions and providing facts on many things, the use of animal products in cosmetics, furniture, food, gardening products, clothes and medicine. AnimalFreeZone also discusses relevant issues such as using animals in stem cell research, using cow's milk to feed babies, as well as tips and advice on how to shop for a whole host of animal-free products.

Related Articles in the 'Site Information' Category...