Advice On Animal Free Gifts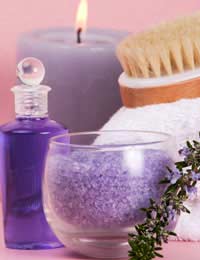 Going animal free is fine as a personal choice but what about when it comes to buying for others? Many gifts we might usually buy for other people will contain animal products - toiletries, candles, silk items, fur or leather items - all popular choices for presents, but many of them may have ingredients to avoid if you've decided to steer clear of animal based products.
Buying gifts for friends and family should be fun and not a chore. With this guide to buying animal free gifts, giving can still be a joy, but also completely animal free.
Popular gifts for family and friends can include silk ties or handkerchiefs, leather handbags or wallets, scented candles or gift sets containing candles, make up kits or bath toiletries. All of them can contain animal products and would certainly be off limits for a vegan or anyone avoiding animal based ingredients. Although candles, for instance, seem perfectly innocent, if made from beeswax, they are not considered to be animal friendly. All is not lost however, as, increasingly, more and more companies are providing gifts that cater to the vegan, animal free market.
CandlesA scented candle, or gift set containing candles make a pretty present, but for some people it's important to avoid beeswax or petroleum based candles. With a little research however, it's easy to find candles made from plant-based ingredients. It's possible to buy candles made from vegetable oil, soy wax, and sustainable plant sources, often with essential oils and presented in attractive but ethical burners or stands. You can also buy tealights for oil burners made from vegetable oils and prices are comparable with petroleum based candles or tealights.
Silk
There are unfortunately no vegan alternatives to silk. The finesse of the thread just cannot easily be replicated, but that's not to say that it's impossible to buy beautiful ties or handkerchiefs made from alternative, animal friendly fabric. There's a beautiful range of fabric ladies handkerchiefs in stunning designs that have been featured in Vogue and are made from 100% cotton. Many eco conscious people are choosing handkerchiefs now instead of tissues, because of the issue of paper consumption, so a beautiful and good quality handkerchief set could be a wonderful present for the eco-warrior in your family.And, if the man in your life enjoys a good quality tie, you needn't despair of ever finding a replacement for silk. The Vegan Store sells a range of extremely high quality cotton printed ties in a range of fashionable designs, as well as some beautiful hemp ties.
Leather
Wallets, purses and handbags are popular choices for presents but if leather is to be avoided, what other choices are there for an attractive and durable gift? There are many new synthetic alternatives to leather today that still look stylish and beautiful. Bourgeois Boheme, for example, have a fantastic range of handbags, wallets and belts in 'vegan leather'. A whole range of leather alternative accessories are available in every style and colour imaginable, and they don't look like cheap plastic or PVC products.
Cosmetics
Everyone likes a good bath time pampering, or to feel spoiled with some gorgeous perfume or make up, but if you're trying to avoid products that have undergone animal testing, you may have to think a bit about where you go for your beauty presents. There are a number of outlets that now stock and sell a huge array of animal testing free toiletries and cosmetics. Honesty Cosmetics, for example, has every kind of cruelty and ethical certification for your reassurance that their entire range, which encompasses baby products, bath and shower, perfumes and make up all comply with Vegan Society and BUAV stipulations for ethical products. Many companies now sell beautifully packaged make up sets and toiletry kits, or ethical perfumes and essential oils that make ideal presents.
If you still have concerns, or feel that perfume and make up are a very personal choice, you can still buy beauty products as presents for the women in your family. How about a set of gorgeous make up brushes - make sure the bristles are synthetic, not animal based. Or maybe a vanity case or beautiful make up bag for storing jewellery and cosmetics?
Food
Birthdays are a great time to spoil yourself with delicious edible treats, and chocolates are a firm favourite. Many shops sell gorgeous ethical and fairly traded chocolates that are vegan and come in beautiful boxes. And no birthday is complete without a cake! There are several websites who specialise in vegan birthday cakes (no egg) which will be delivered to your door in a number of different designs. You wouldn't believe a vegan cake could look or taste so good, and there's no better way to celebrate a special occasion or let your loved ones know you care as much about animals as you care about them.
You might also like...