Animals in Entertainment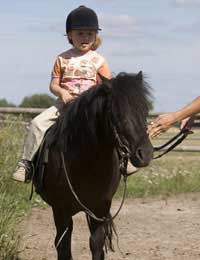 When we think about living an animal free existence with regard to animals involved in entertainment, we tend to think of circuses. For a long time the fate of many animals involved in circuses has been well publicised and in fact very few circuses use animals anymore and modern circuses are usually populated only with human performers.
But, when you think about it, animals are actually involved in many different kinds of entertainment and if you're serious about going animal free and particularly if you're dedicated to animal rights, you will need to think hard about some of the traditional animal based entertainments we often enjoy.
Bull Fighting
An obvious one to consider is if you go on holiday to countries that still use animals for sporting entertainment – for example bull fighting in Spain, Portugal and Latin America and the running of the bulls in Pamplona. Many of the common practices in bull fighting to make it safer for the matador, hurt and disorientate the bull and the fight itself often leaves the bull cruelly maimed and tortured, until it is eventually killed. If you want to register your disapproval at this sport which is mainly performed now as a tourist attraction, do some research to identify resorts which have banned bull fighting – like Barcelona, in Spain or Jalapa in Mexico – and choose those for your holiday destination.
Rides
Another use of animals as entertainment occurs both in this country and overseas and that's the use of donkeys, ponies, horses and other animals for rides. In this country it's highly unlikely that any animal used for rides – donkey rides at the beach, pony rides at the school fete – will be mistreated. Most owners ensure their animals have frequent rests and plenty of water and shade between rides. It's easy to spot an animal that looks less than happy giving rides to children. If you have concerns, it's best to avoid adding to their woes.
Donkey Trekking
Donkey trekking can be another popular tourist activity overseas, but often these animals are not kept in the best conditions and tire very quickly – particularly as they are made to carry overweight tourists in extremely hot conditions. Try to avoid booking with a company that offers donkey or other animal trekking as a tourist activity.
Carriage Horses
Carriage horses are another entertainment activity to be wary of. Consider the conditions horses in New York must operate under – noise, traffic, pollution, sirens, and hot weather. Because they are pounding the hard streets, they are often subject to lameness and hoof degradation, as well as exhaustion. It looks romantic to take a carriage ride, but horses are generally more content living somewhere with access to large open spaces where they can get a lot of exercise and fresh air. That's generally not the case where they are drawing carriages and many people would prefer to see an end to it.
Rodeos
Rodeos are another sporting entertainment some animal rights enthusiasts would like to see an end to. Common again as a tourist attraction in the United States, Canada and Australia, it involves men attempting to ride a 'bucking bronco', as well as displaying skills like roping, bare back riding and even wrestling steers. Bucking straps, spurs and prods are used to irritate and enrage an animal to get it to buck to put on a good show for the crowds, but the straps can be so tight they can cause open wounds to the horses. Generally it's safe to assume that any entertainment where an animal is forced to perform when there is pain, distress or risk of death or injury involved, these are not thought to be animal friendly situations and should be avoided. Similarly dancing bears, animals like monkeys or snakes kept for the purpose of tourist photographs or crocodile or alligator wrestling should not be encouraged.
There are many situations where animals are used for entertainment that most animal rights enthusiasts would not support. These would include dog or horse racing, any kind of animal baiting or fighting – think cock fights, for example, also zoos and aquaria. You will have to make your own decisions about whether, if at all, you will support any of these animal based entertainments, but in any event it is good practice to consider the animal in these situations and what's in their best interests before supporting them. An animal free lifestyle can mean looking outside the home to other areas where animals may be being exploited or harmed for our consumption.
You might also like...